Selling Money as Love, Energy, and Spirituality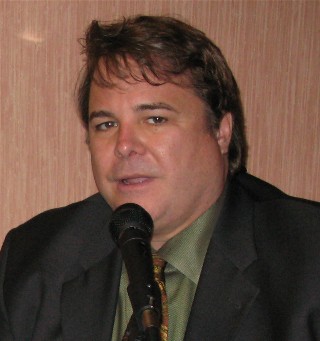 "

Money is a form of ENERGY, first and foremost, and I view it

as an expression of LOVE at its highest level.

"
-- Sean David Morton (pictured above) in a letter to potential investors
Can't buy me love - so said The Beatles. But if you ask Sean David Morton he'll tell you the opposite...or at least that's what he essentially stated in a letter to potential investors of his now defunct Delphi Associates Investment Group (DAIG). The letter can be read at the following links below:
Original offering letter sent
(Adobe Acrobat required, 2.2MB)
Basic HTML copy of the letter
(easier to load)
The letter is chock full of statements that one might call a signed confession pertaining to the
allegations made by the U.S. Securities & Exchange Commission
that Morton swindled investors out of more than six-million dollars.
Here are some highlights of the letter sent sometime in 2006:
"
I NEED you to prosper SO YOU CAN DEVOTE YOURSELF TO HELPING OTHERS.
"
"
I have seen every Ponzi scheme, roll-over, debenture, 419, Nigerian oil well—piggy back on a billion bucks for a guaranteed rate of interest per week program out there.
"
"
I was involved in one of these myself about 12 years ago, and was the only person that took it to the wall, testified before the SEC and had the criminal responsible tossed in jail.
"
"
I am not willing to risk my immortal soul or spiritual path by ripping anyone off.
"
"
I just wanted to say thank you all again for your love and trust. It is not misplaced and I shall not let you down.
"
"
I can make trades on the account, but only Melissa and I have the power to actually ACCESS the funds. NO ONE ELSE!
"
"
ANY OTHER USE OF THE FUNDS IS STRICTLY PROHIBITED, IS MISAPPROPRITATION and a CRIMINAL ACT.
"